Have you ever been to Honolulu?
The palm trees, a brilliant blue sky and the eddies of the waves on the hot sand… Can you see yourself there already?
Do you know the poke bowl, this traditional Hawaiian dish?
Discover our exclusive recipes, based on raw fish, salmon, tuna and sea bream but also reinterpreted with teriyaki beef or in a vegetarian version.
Build Your Own Poke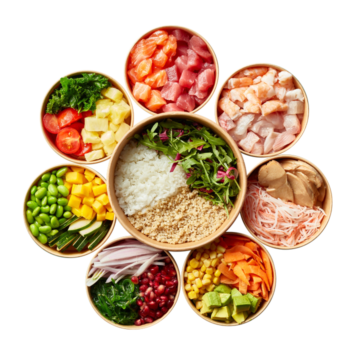 Build Your Own Poke
Build Your Own Poke
3 available sizes : "Craving", "Hungry" or "Starving" Bowl
Up to 2 Base, 3 Proteins, 5 Add-Ons, 2 Sauces & 5 Garnish & Toppings
Signature Poke Bowls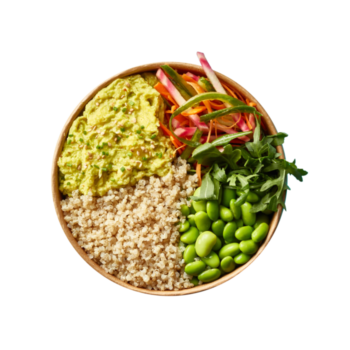 Veggie Poke
Veggie Poke
Vinegared Rice, Ponzu Sauce, Guacamole Base, Edamame, Quinoa, Sesame, Chives, Pokaï Salad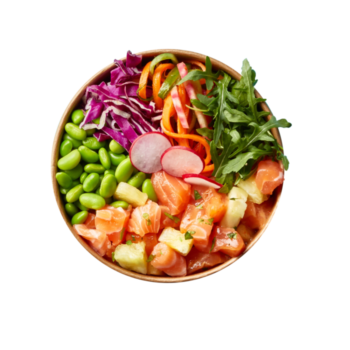 Tropical Salmon Poke
Tropical Salmon Poke
Vinegared Rice, Salmon, Spicy Tonkatsu Sauce, Chives, Edamame, Pokaï Salad, Pineapple, Cabbage, Black Radish, Coriander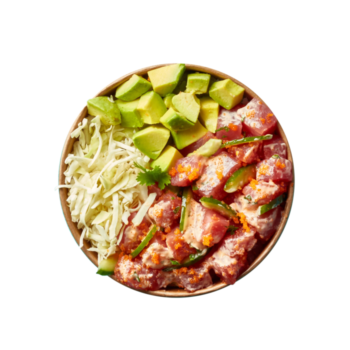 Spicy Tuna Tartare Poke
Spicy Tuna Tartare Poke
Vinegared Rice, Tuna, Avocado, Spicy Mayo Sauce, Masago, Ponzu Sauce, Coriander, Mint, Cucumber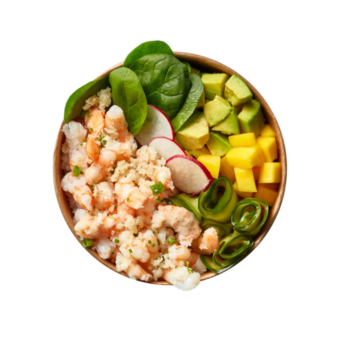 Spicy Crispy Shrimp Poke
Spicy Crispy Shrimp Poke
Vinegared Rice, Shrimp, Spicy Mayo Sauce, Tempura Flakes, Avocado, Mango, Pickled Cucumbers, Baby Spinach, Red Radish, Spring Onions, Goma Sauce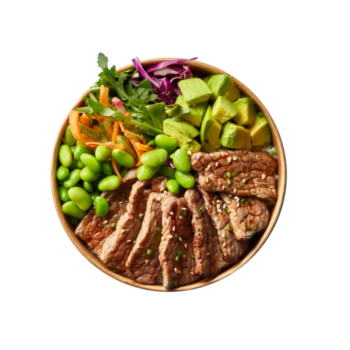 Beef Teriyaki Poke
Beef Teriyaki Poke
Vinegared Rice, Grade A Black Angus Beef Tenderloin, Teriyaki Sauce, Chives, Sesame, Edamame, Pokaï Salad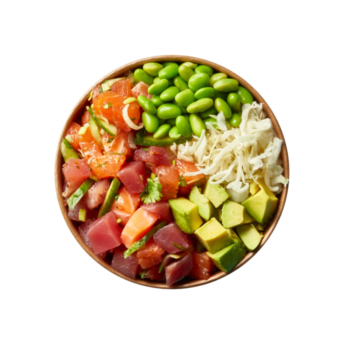 Salmon Tuna Poke
Salmon Tuna Poke
Vinegared Rice, Salmon, Tuna, Olive Oil & Lemon Sauce, Cabbage Salad, Edamame, Avocado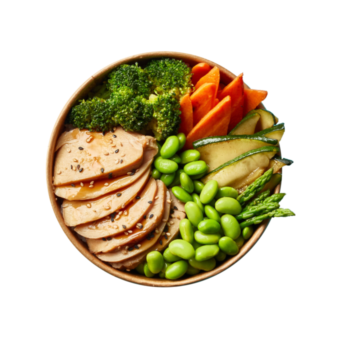 Chicken Teriyaki Poke
Chicken Teriyaki Poke
Vinegared Rice, Chicken Breast marinated in Teriyaki Sauce, Brocoli, Edamame, Carrots, Zucchini, Asparagus, Olive Oil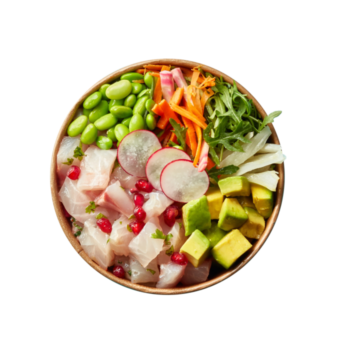 Exotic Coconut Seabream Poke
Exotic Coconut Seabream Poke
Vinegared Rice, SeaBream, Coconut Milk, Pomegranate, Coriander, Onion, Lemon Zest, Avocado, Radish, Edamame, Pokaï Salad, Fennel Salad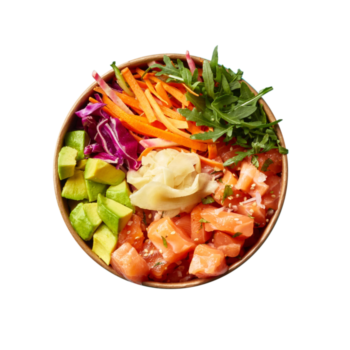 Fresh Salmon Poke
Fresh Salmon Poke
Vinegared Rice, Diced Salmon, Olive Oil, ginger, mint, onion, red cabbage, avocado, Sesame
Salads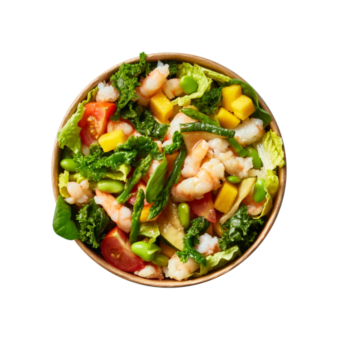 Yuzy Miso Shrimp Salad
Yuzy Miso Shrimp Salad
Shrimp, Mango, Baby Spinach, Asparagus, Cherry Tomato, Kale, Cucumber, Edamame, Rocket, Lettuce, Zucchini, Basil, Oil and Yuzu Miso Sauce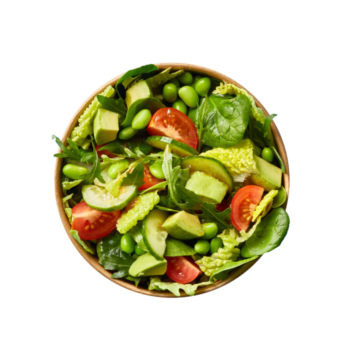 Green Salad
Green Salad
Romaine Lettuce, Rockets, Baby Spinach, Cherry Tomato, Avocado, Cucumber, Edamame, Summer Purslane, Goma Dressing or Sesame Dressing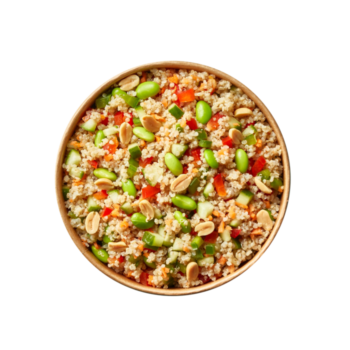 Quinoa Salad
Quinoa Salad
Mixed Quinoa, Red and Green Pepper, Carrot, Cucumber, Edamame, Spring Onions, Peanuts, Special Quinoa Sauce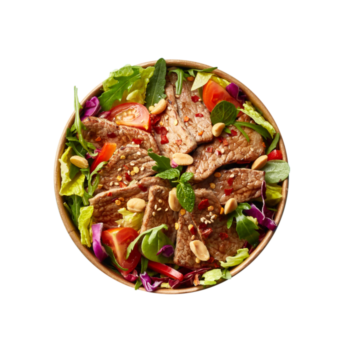 Beef Salad
Beef Salad
Seared Black Angus Beef, Red Cabbage, Romaine Letuce, Rockets, Summer Purslane, Cherry Tomato, Red Bell Pepper, Mint Leaves, Chili Flakes, Peanuts and Sesame Dressing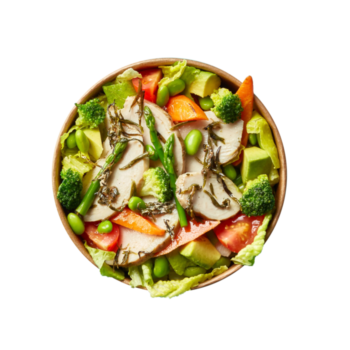 Marinated Chicken Salad
Marinated Chicken Salad
Chicken Breast marinated in Thyme & Rosemary, Lettuce, Avocado, Carrot, Cherry Tomato, Edamame, Brocoli, Asparagus and Olive Oil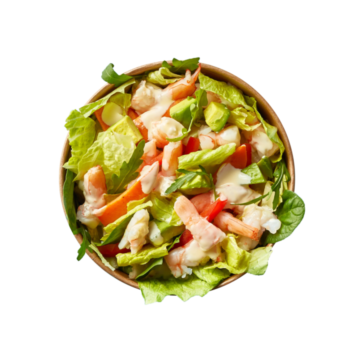 Creamy Shrimp Salad
Creamy Shrimp Salad
Shrimp, Romaine Lettuce, Rockes, Baby Spinach, Avocado, Carrot, Red Bell Pepper, Creamy Sauce with Truffle Oil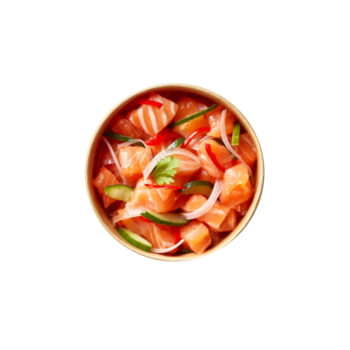 Salmon Ceviche
Salmon Ceviche
Salmon, Cucumber, Red Onion, Coriander, Red Chili, Lemon Juice and Olive oil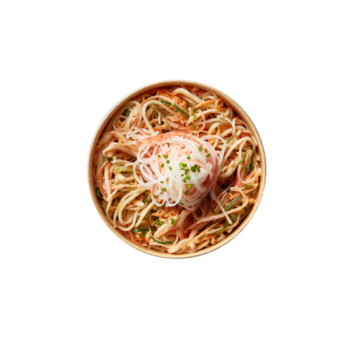 Kani Salad
Kani Salad
Masago, Cucumber, Carrot, Shredded Crab Sticks, Chives and Special Kani Sauce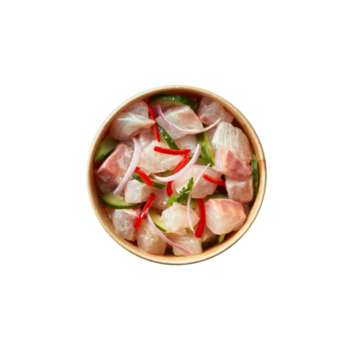 Seabream Ceviche
Seabream Ceviche
Seabream, Cucumber, Red Onion, Coriander, Red Chili, Lemon Juice and Olive oil
Sides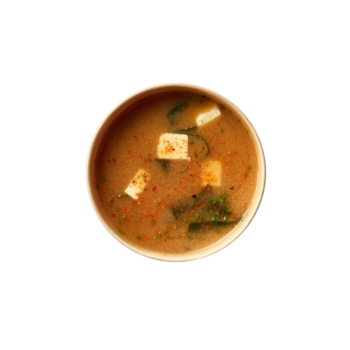 Spicy Miso Soup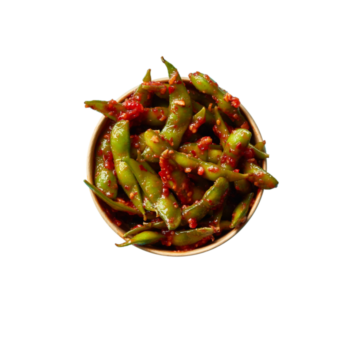 Spicy Edamame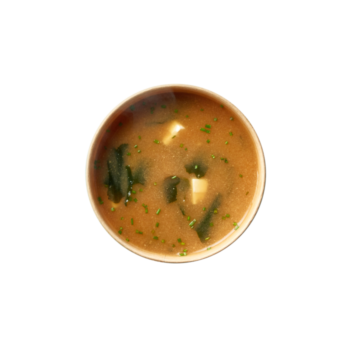 Miso Soup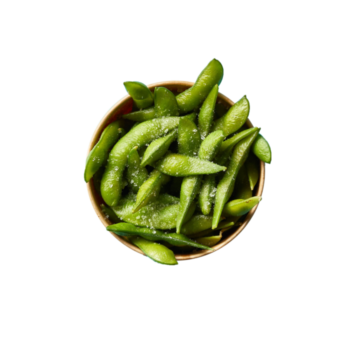 Edamame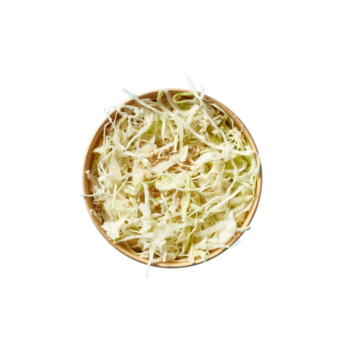 Cabbage Salad
Desserts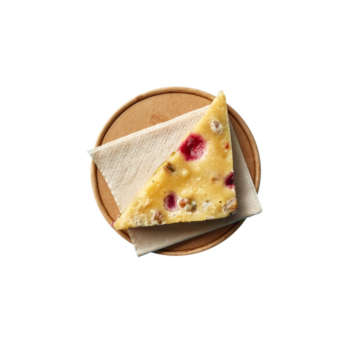 Blondie Raspberry Pistachio Cake
Blondie Raspberry Pistachio Cake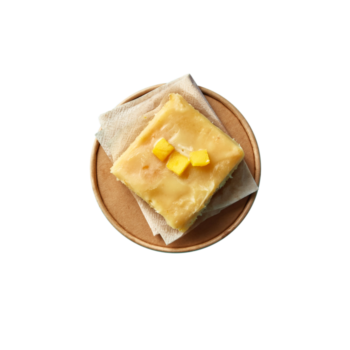 Mango Citrus Cake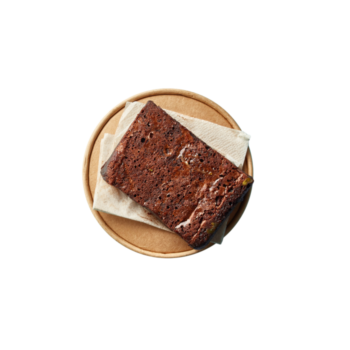 Gluten Free Avocado Brownie
Gluten Free Avocado Brownie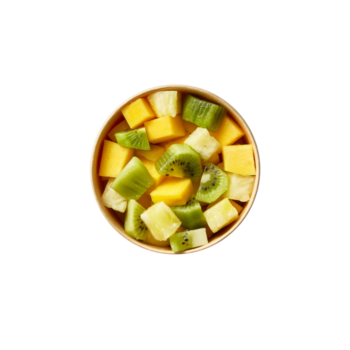 Fresh Fruit Salad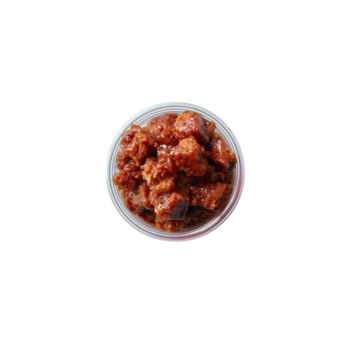 Date Pudding